Gifts of Life Insurance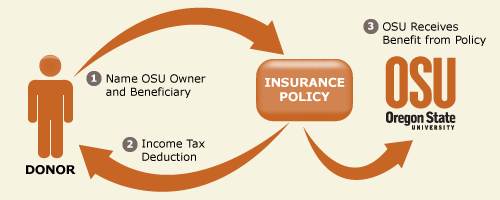 How It Works
You transfer ownership of a paid-up life insurance policy to The Oregon State University Foundation.
The Oregon State University Foundation elects to cash in the policy now or hold it.
Benefits
Make a gift using an asset that you and your family no longer need.
Receive an income tax deduction.
In some cases, you can use the cash value in your policy to fund a life-income gift, such as a deferred gift annuity.
Download a brochure on this topic:
Contact Us
Act now to take the steps that you need to do to be a good steward of the resources you intend to leave behind.
Please contact the OSU Foundation Office of Gift Planning or use our form to request more information.